Most of you know my story so far but for any that don't here it is:
I had (and currently still have) a Phantom Black B7 RS4 that used to look like this: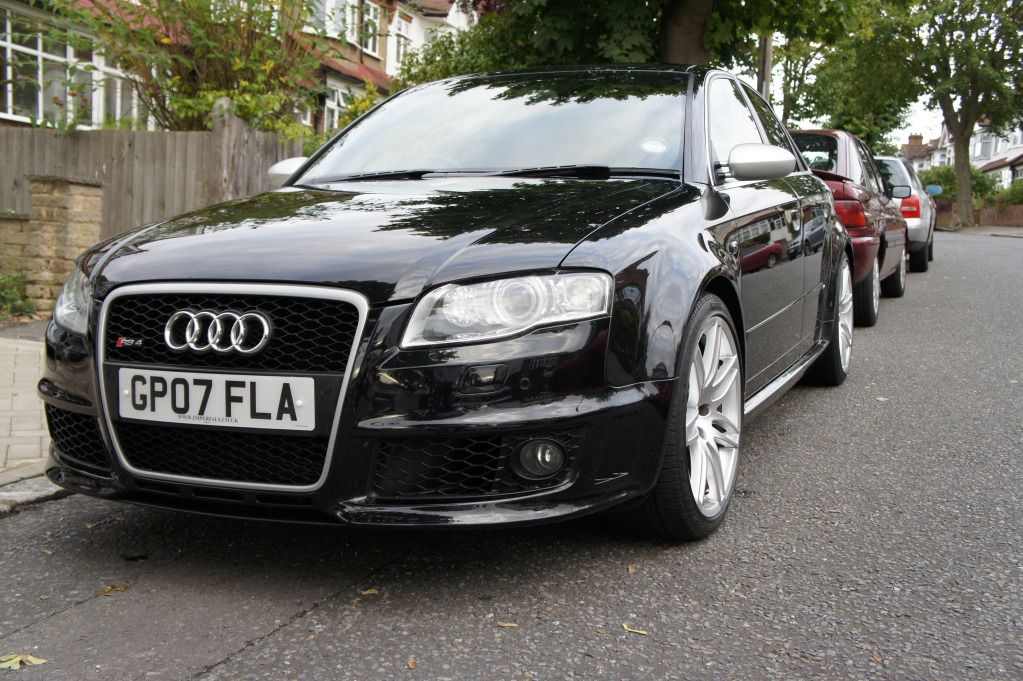 But after nearly 6 years it looks more like this: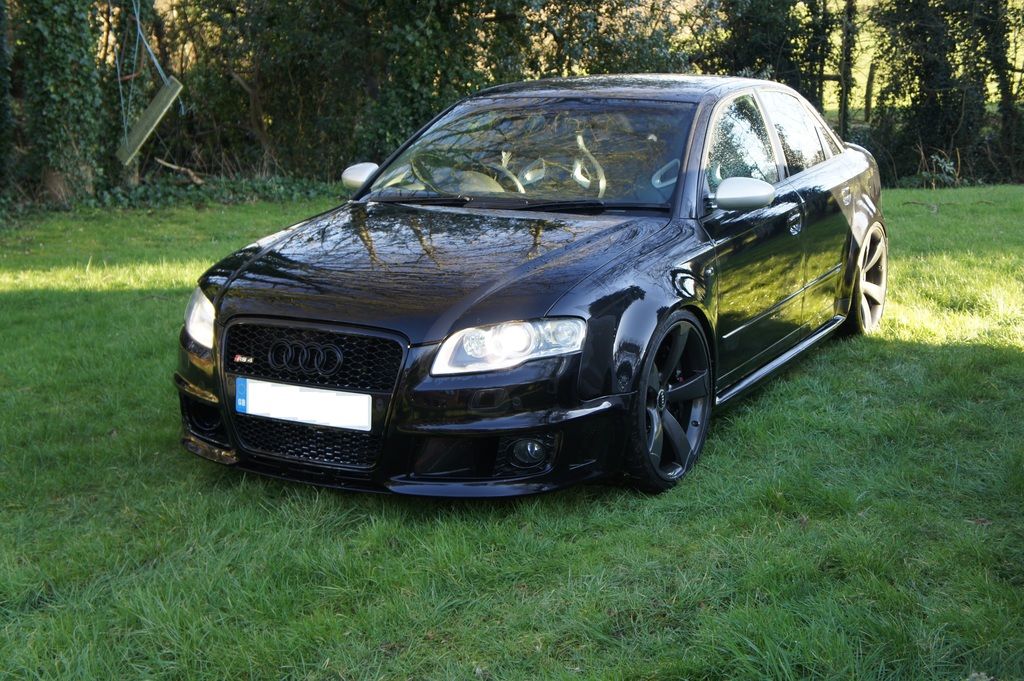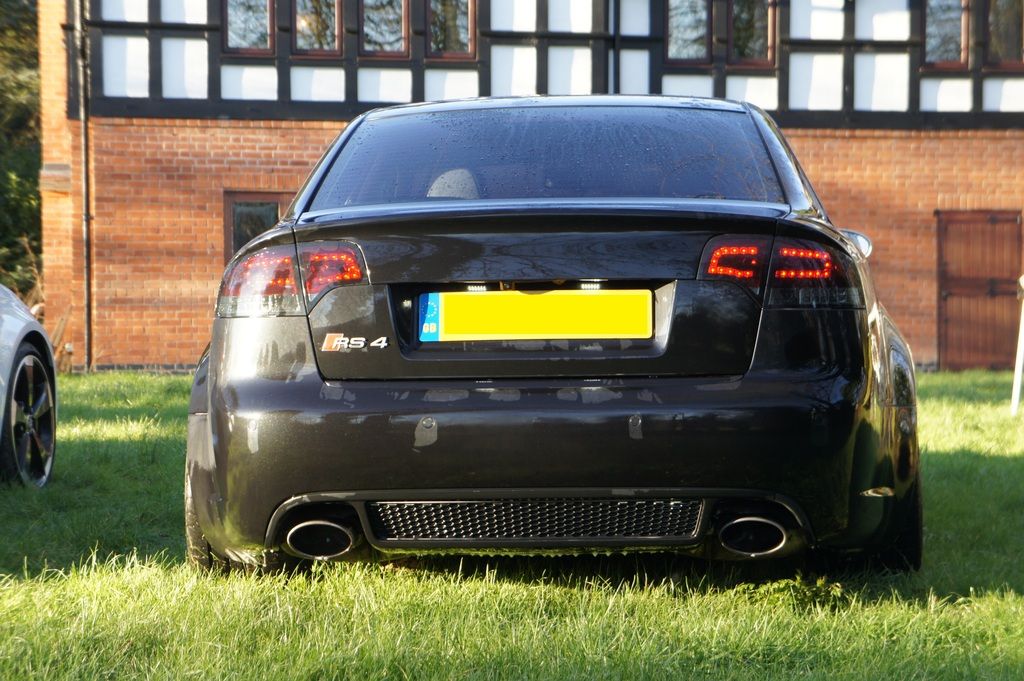 Anyway, that car has its own build thread and stereo thread:
Car build thread:
viewtopic.php?f=35&t=102448
Stereo build thread:
viewtopic.php?f=35&t=102447
So, onto the new car. Back in early December Audi opened the book on the new RS6 Performance. By the end of the week I had placed an order for one and was given a build week of 18th Jan. bear in mind there were no demo cars in the country so I had to test drive a normal RS6 and had to guess whether I woud like the colour combos in the flesh and the look of the wheels etc.
Spec was:
RS6 Performance (605ps)
Panther black, crystal effect
Titanium package
21" x 9.5J '5-Spoke' star design titanium-look alloy wheel with 285/30 R21 tyres
Valcona leather/Alcantara quilted honeycomb, Black with Blue stitching
Headliner: Black
Interior trim Carbon (not blue carbon)
Audi Connect and Audi phone box
Dynamic package (DRC and dynamic steering, plus 174mph top speed)
Parking Pack Advanced
Assistance Pack
Without tow bar preparation
Plus the Performance standard equipment:
Sports Exhaust
Privacy glass
This is what the configurator said my car would look like. Notice the titan trim is much darker (and nicer) than in real life:
I won't bore you again with my struggle of exterior trim colours needless to say I changed my mind for carbon but was too late but actually quite like the titan trim now i have it.
I was pleasantly surprised to find out that the MY16 cars supported playback of lossless FLAC files. So a few hard drives were bought and filled with all my FLACs and MP3s ready for the cars arrival. Note: I still can't get it to recognise all the files on my disc even though I've followed every rule I can find (very annoying!).
So, 8 weeks after ordering my car was ready for collection. As it was early February there was no way I was going to wait until 1st March for the 16 reg. I had a private plate already lined up so it didn't make a great deal of difference.
I already bought a set of black rings and black rear badge. I sent them to the dealer and asked him to have them fitted before I collected the car. I decided to leave the rear rings off completely to keep the rear a little cleaner.
Collection day: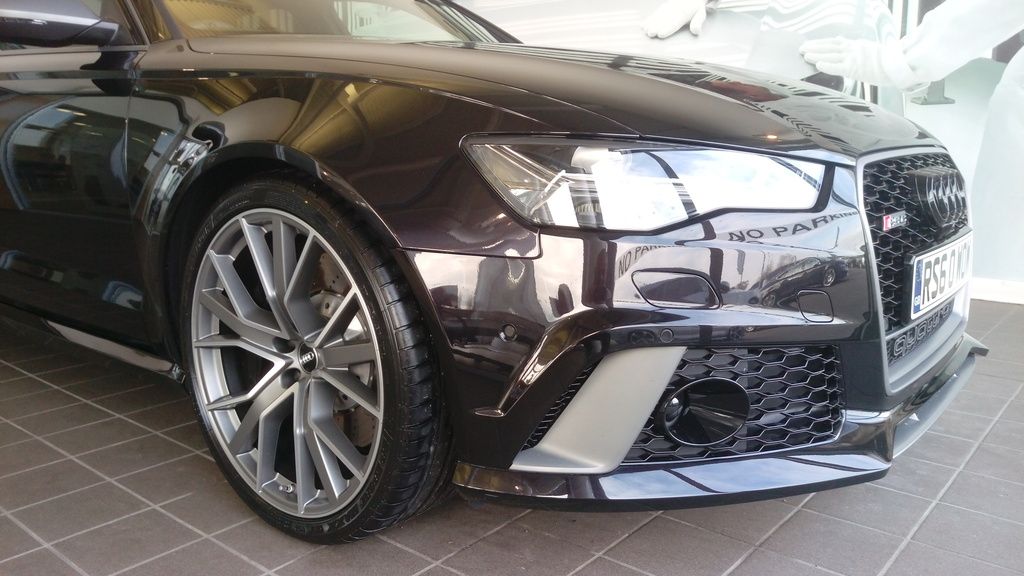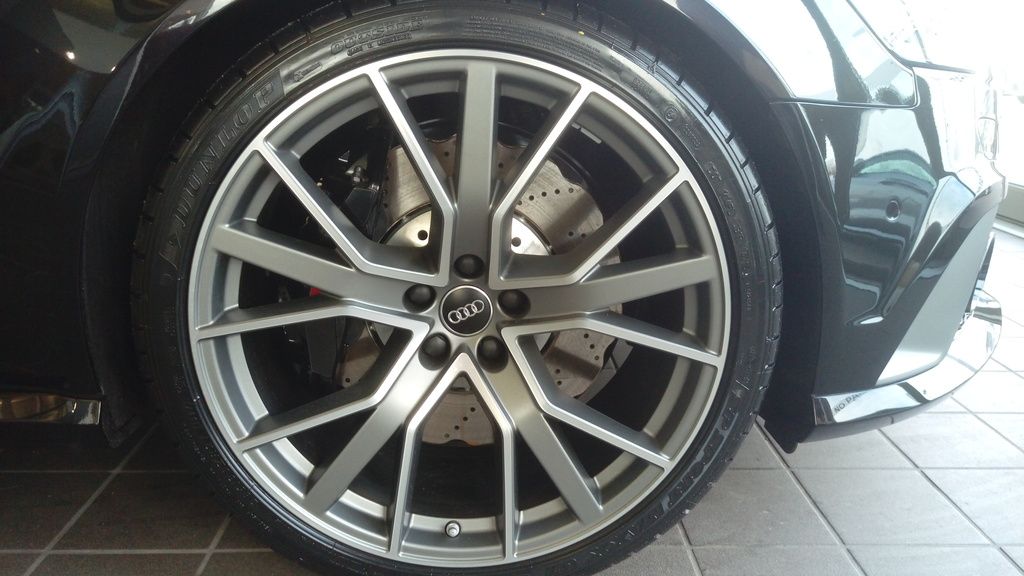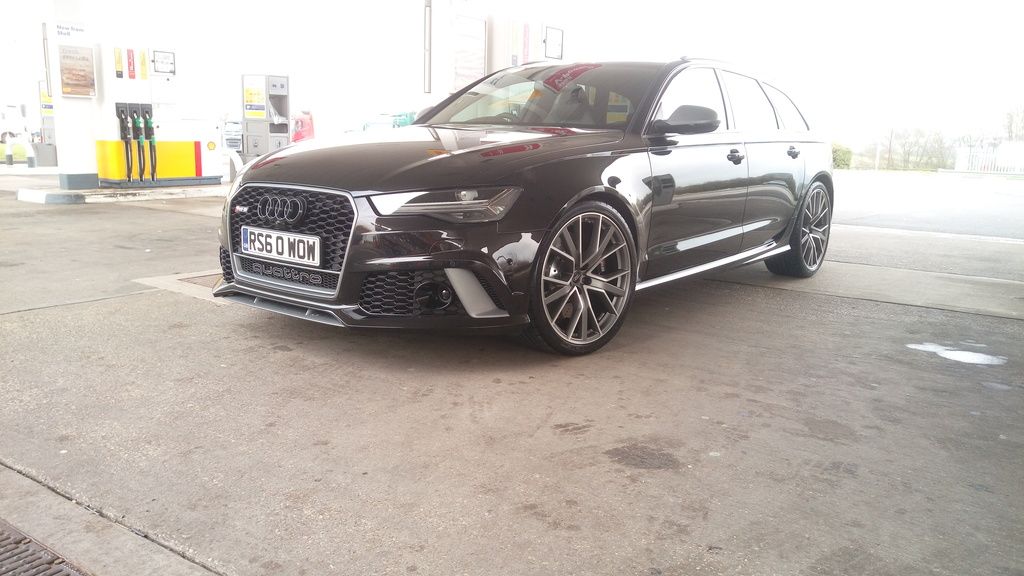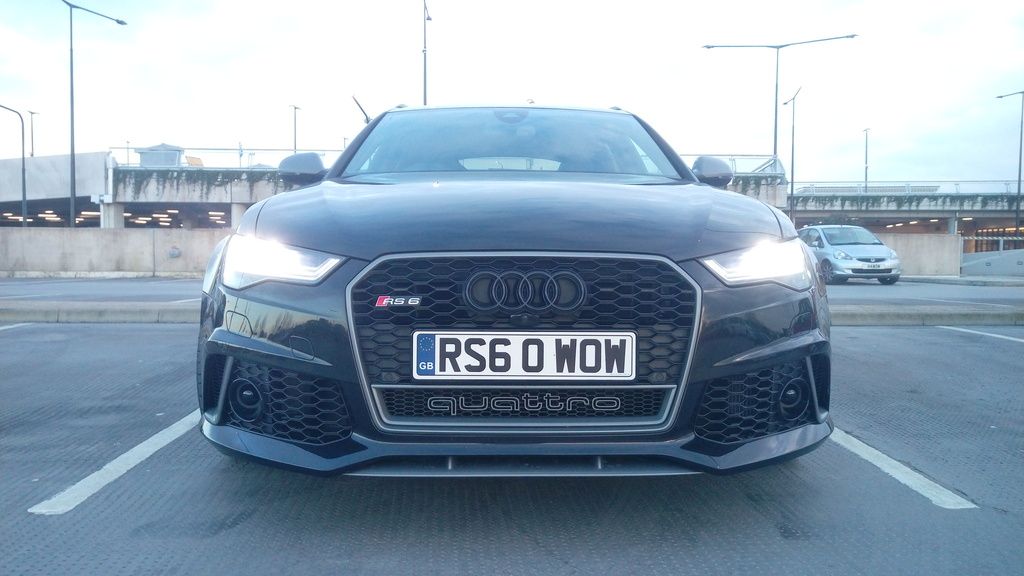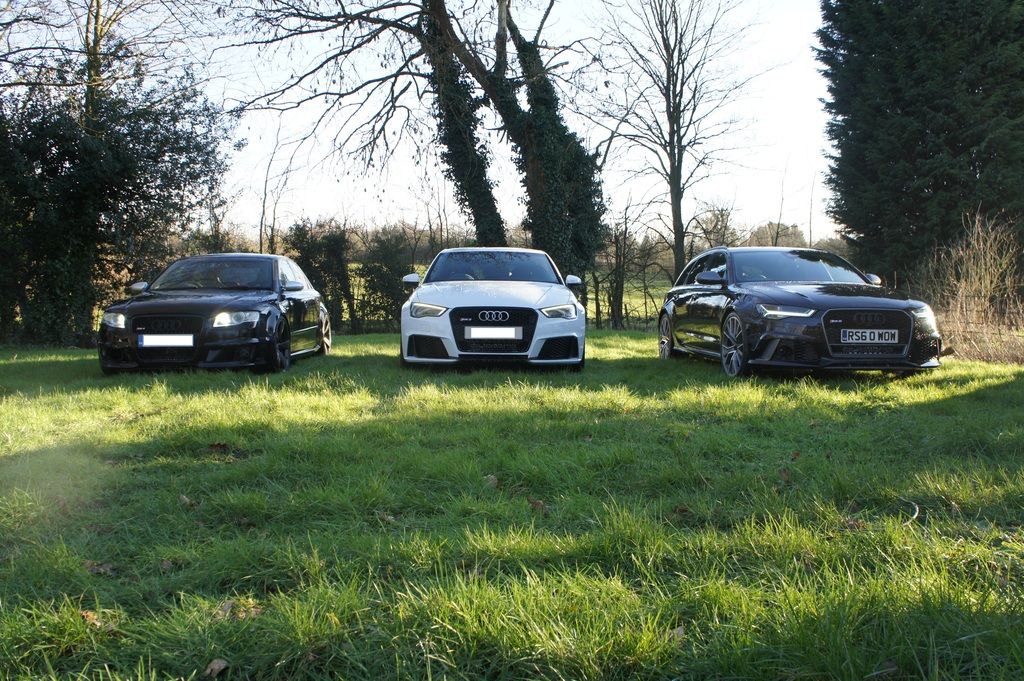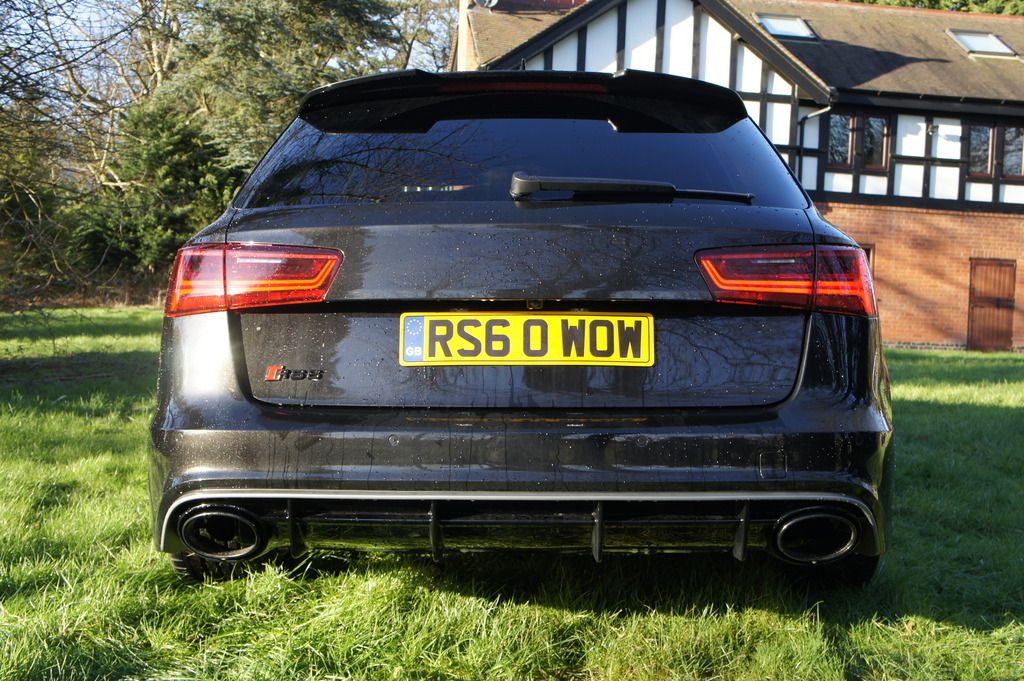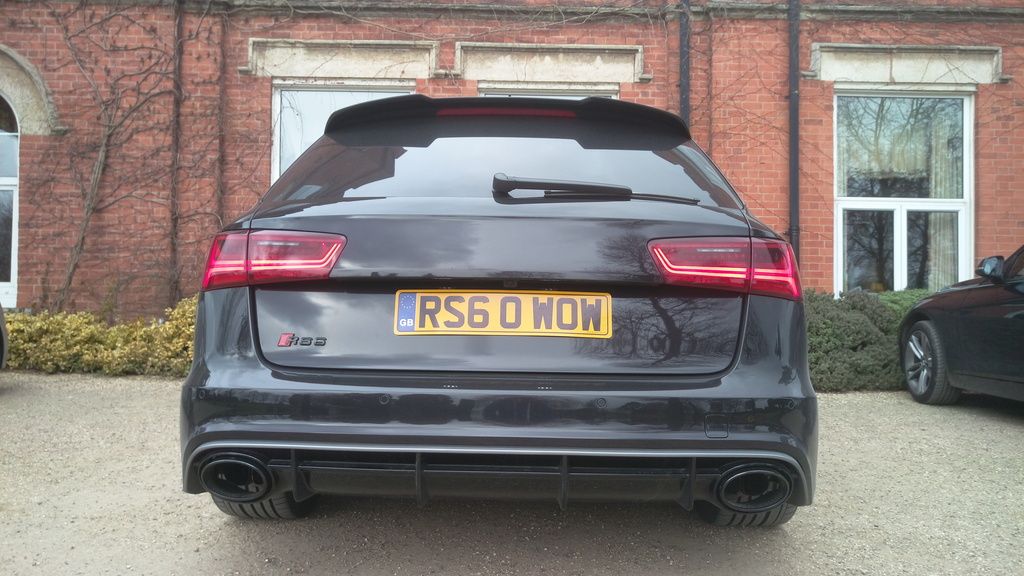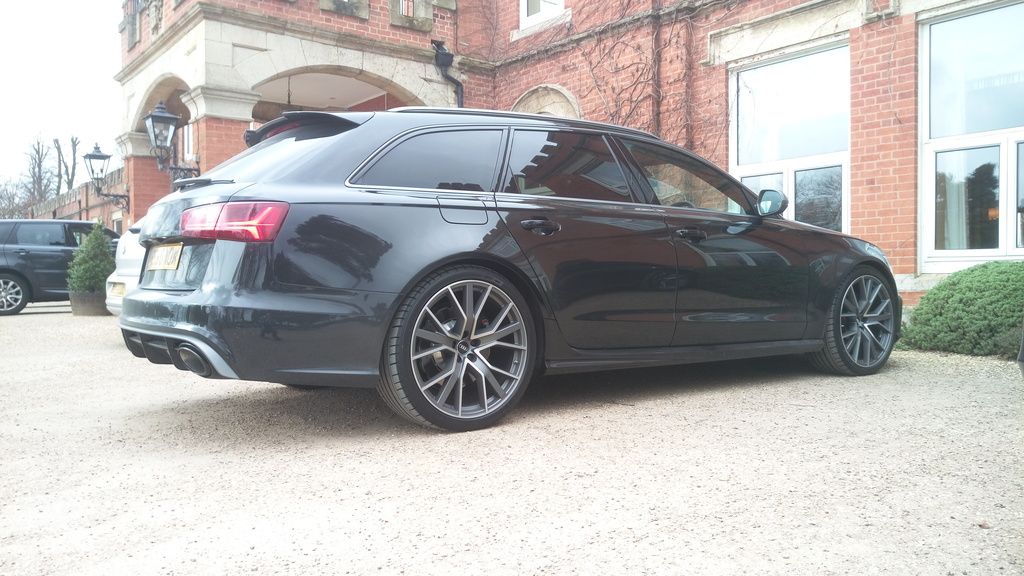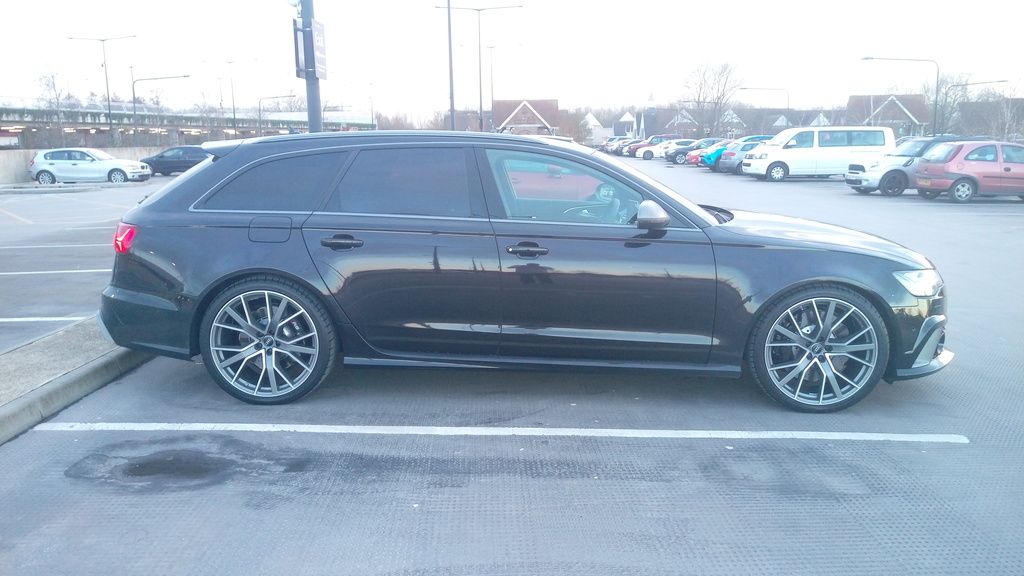 I noticed for all the lovely LEDs on the car, the boot still had buttery coloured non-LED lights. So these were changed straight away for a set of LED out of my garage collection.
Next, I needed to drop the suspension slightly. I wanted until the car had been run in and had a good run before changing the springs to make sure everything was OK. So with just a little less than 800 miles on the clock it was booked in to Plush Automotive for fitment of some H&R lowering springs. These come in 2 flavours; 40mm and 20mm. I went for the more drastic 40mm (even though Luke really wanted to drop it properly on air. This was nearly scuppered when they tried to start work on the car and realised the licking wheel nut key given to me by Audi was the wrong one. After a frantic few moments trying to sort something out my end, Plush managed to save the day and found one that fits. I was straight onto my dealer who apologised and put one in the post.
I got the car back from Plush today and this is what it looks like now. The back is a little higher than the front, not sure if that will settle or if there are differences to the Performance chassis. Luke from Plush did point out that my car was slightly different underneath to his own RS6 and the others that he had worked on (he has converted 3 C7s to air already, and I believe the only 3 in the world).
No noticeable difference in ride quality with the new springs. Maybe feels a bit better through the bends though.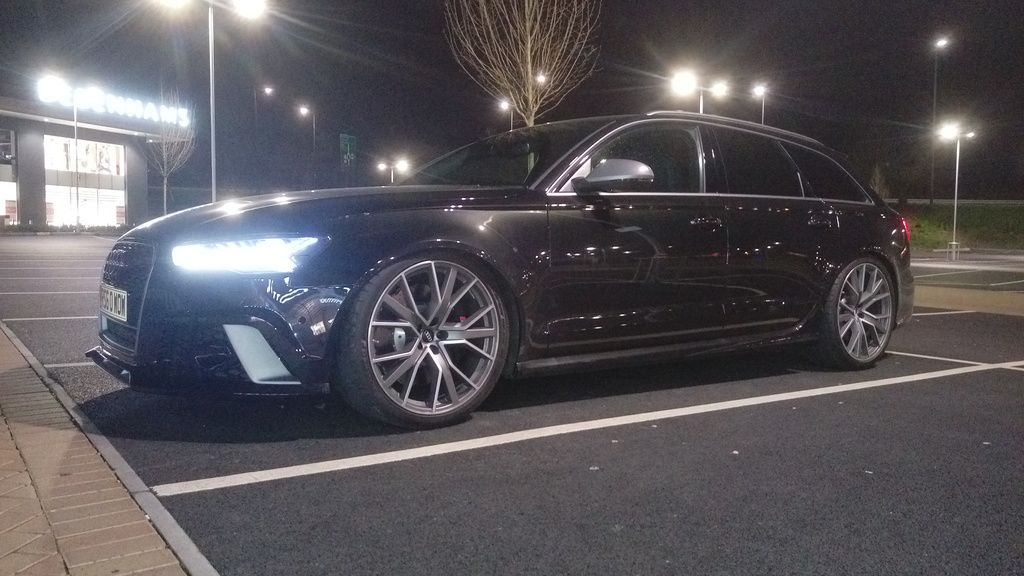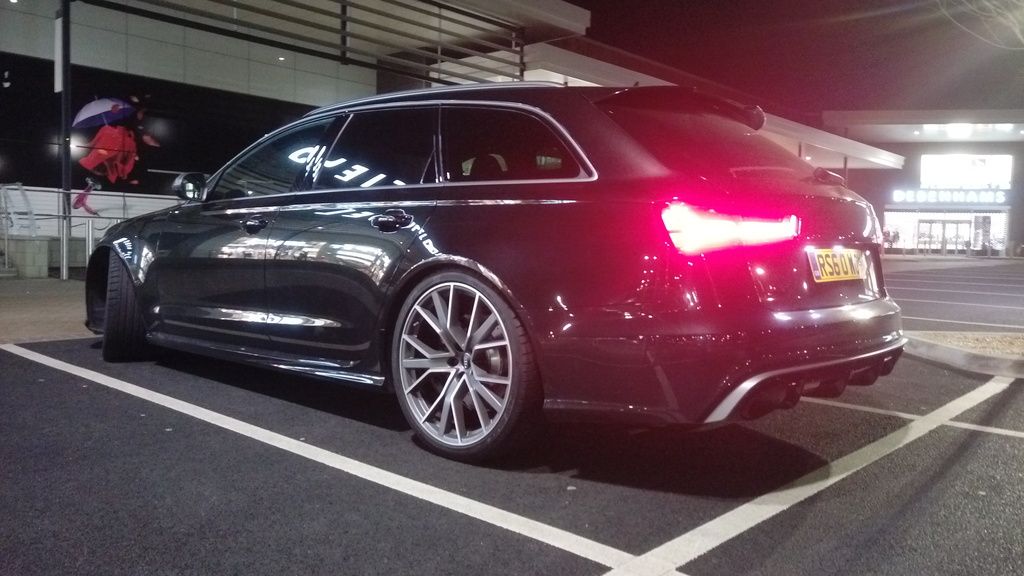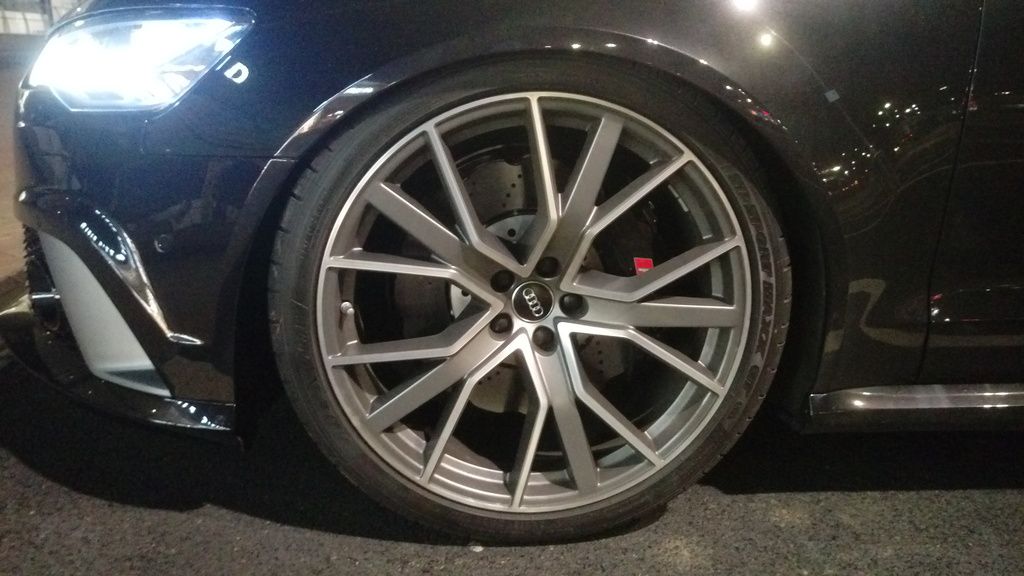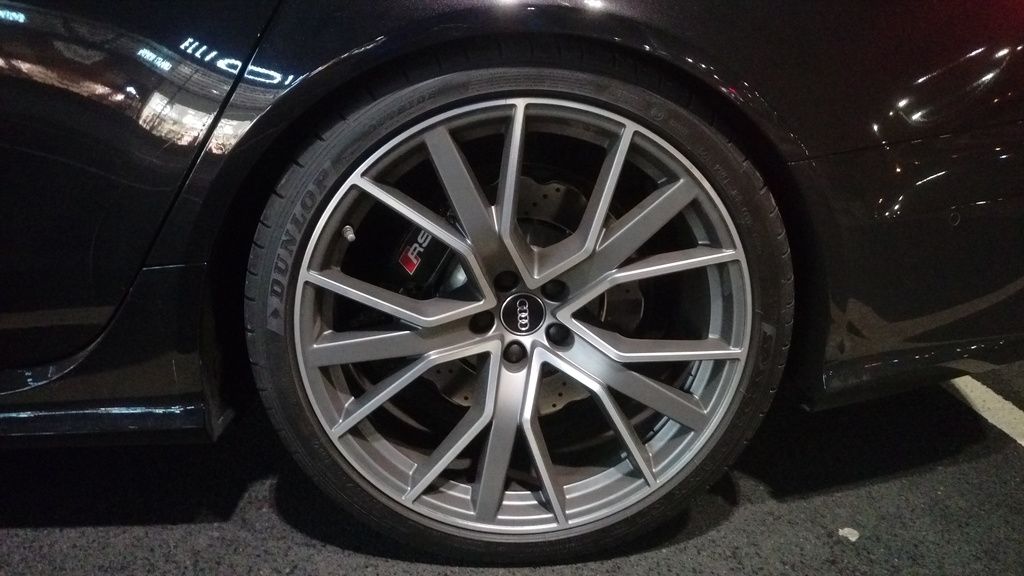 In a couple of weeks it's off for a detail and Gtechniq coating. Hopefully be lots of nice photos after that.
Not sure what's next. Exhaust could do with a little more noise so might have to chop the centre resonator out or get a milltek. Not interested in performance mods at this time as it is already flaming quick. The stereo definitely needs some work. I think the 1st thing I need to do is connect that flaming centre speaker; it's all I can hear and it's shite. Beyond that, I'd love to get my Focal Utopia 3 ways in with passive Crossblock crossover and all my DLS amps. I had a good clean-u pin the garage at the weekend and realised hoe many of these large amps I have (and only ever used half of them). Would be nice to finally use them but they will take up too much room I think. Luke has started upgrading his RS6 stereo and not lost any boot space so I will have a listen and a look when I get the chance.
Maybe later I will have the titan trims tinted to look more like the configurator image.
Not taken any interior or under bonnet shots yet but I'll take some soon.