Hi folks,
Unfortunately it's time to sell my RS4. When I purchased this car I thought I would have it for longer but life never plays the same game as you are trying to play and my circumstances have changed therefore I need to free up some cash. I also initially bought it as an allrounder for use with the dogs and in the future hopefully kids but in reality, the dogs have been in it once, we don't have kids yet and I just don't need all it has to offer. I have loved my ownership of it from B road blasts to motorway runs to Edinburgh it has been exceptional. Anyway, on to the spec and some photos.
Audi B7 RS4
2007 07
94000 miles, will rise slightly but not by much
Phantom Black with black comfort seats
6 former keepers
Mot is due on the 28/08/2020
Service history:
01/11/2010 – Crewe Audi 25732, oil
25/07/2012 – T&T Motors 37200, oil, air and pollen filter, front pads and discs
19/02/2013 – T&T Motors 48412, oil, spark plugs
04/09/2013 – T&T Motors 58085, full service, rear pads and discs
20/01/2015 – PMW German car specialist 66440, oil
02/09/2016 – HSC Chelmsford 69100, full service
05/10/2017 – Browns Garage 79734, oil, brake fluid
09/07/2018 – Brighton Audi 86883, oil, air and pollen filter
13/03/2019 – Hy-Torque 91548, full service, brake fluid, gearbox and diff oil
Clutch was replaced at 69106 on 01/09/2016
Oil cooler was replaced at 70677 by QST on 03/01/2017
DRC was replaced with KW V1 coilovers at 76218 by QST on 26/06/2017
Front wings were replaced on 30/10/2017 by Brighton Audi under the corrosion warranty
Windscreen replaced on 09/03/2019 by Autoglass
KW rear damper replaced due to it leaking on the 22/04/2019
Corrosion on the boot, quarter and gutter strips repaired and full mop on 25/06/2019
These are the more important things and I haven't listed everything for obvious reasons. I am more than happy to send over photos of all the paperwork I have got which dates back to 2012. As well as being lowered on the KW coilovers, it has H&R 8/12mm front /rear spacers which compliment the ride height just right. All four tyres are Goodyear Eagle F1 and have good tread and the wheels have been powder coated dark anthracite colour. The exhaust has had the resonator deleted and straight pipes welded in and the valves are permanently open giving a lovely sound. I have replaced the RNS-E headunit with a Sony XAV-AX100 Apple CarPlay and Android Auto unit which I feel is a much need update to the headunit. The interior and number plate lights have been replaced with white leds and the drl and reversing bulbs have been changed for M-Tec bulbs. I replaced the roof bars with oem black optic bars and had the window trim wrapped in matt black, I was always going to get this done again as it's not perfect but never got round to it. Next on my to do list was to get the steering wheel, gear gaiter and knob and handbrake handle retrimmed so I bought a B5 RS4 steering wheel badge and the upper trim with the buttons in preparation for it. These could be thrown in if the right deal is struck and the potential new owner is interested.
The bad points that were flagged up on my 20k mile service that I have yet to address were the front upper arm bushes starting to split, the rear brake pipes starting to corrode. None of these issues affect the car at the moment.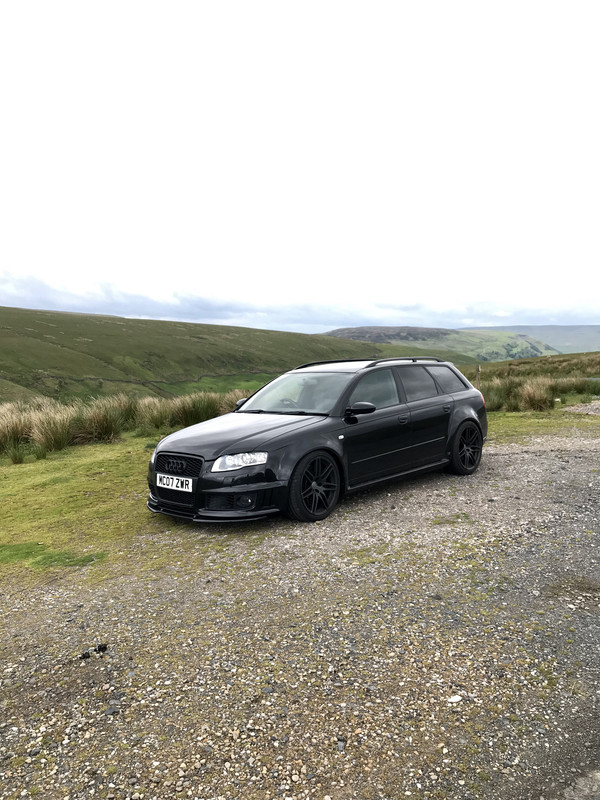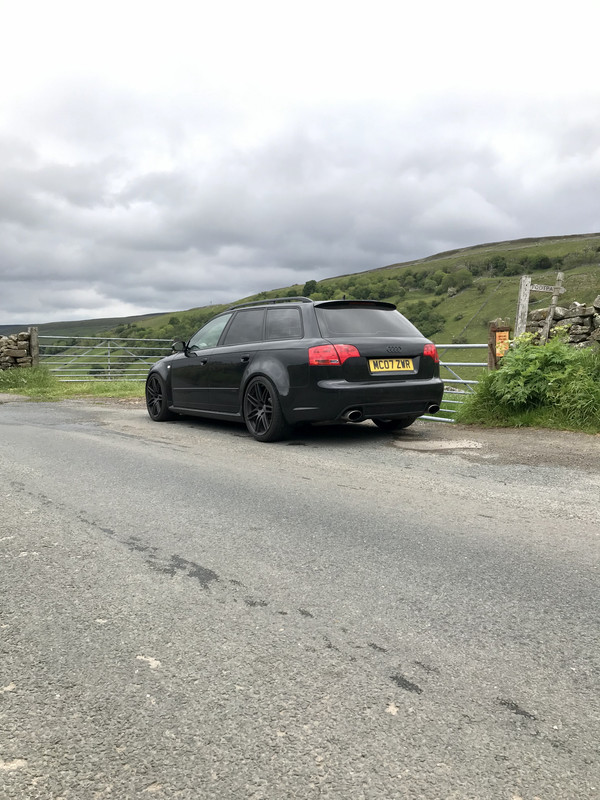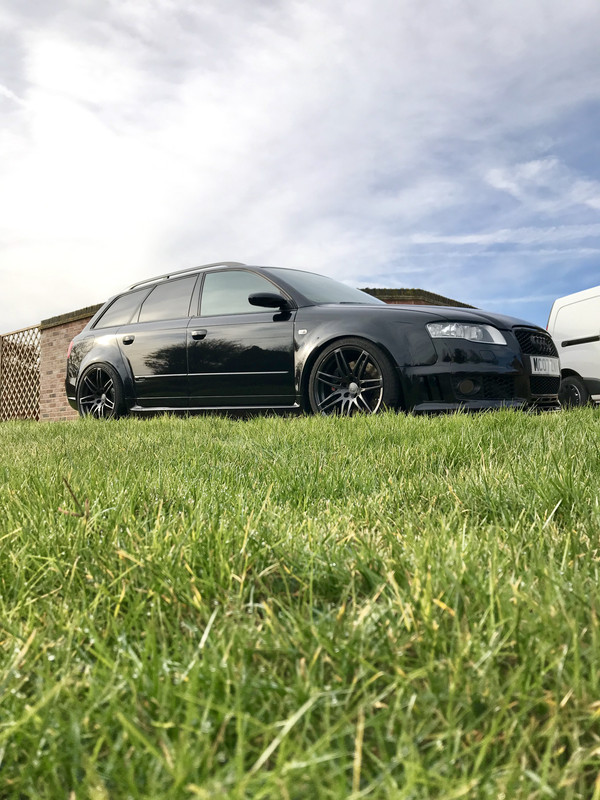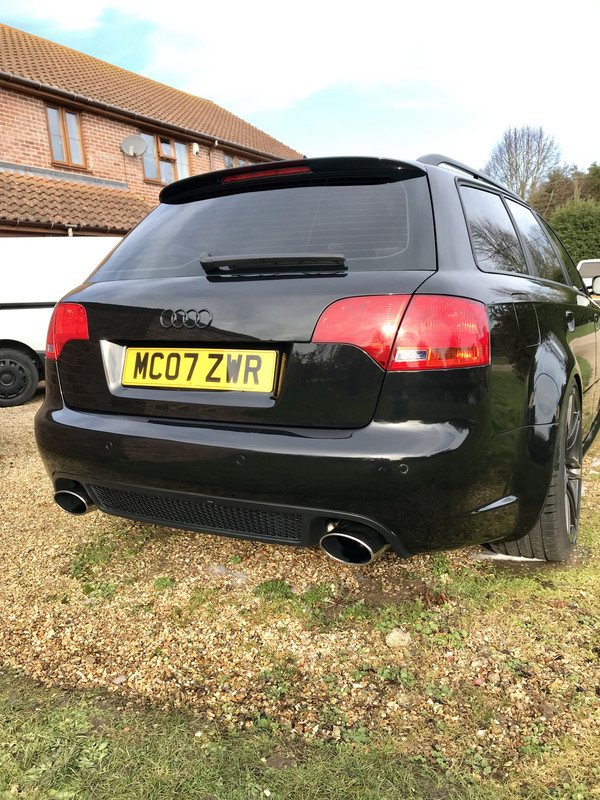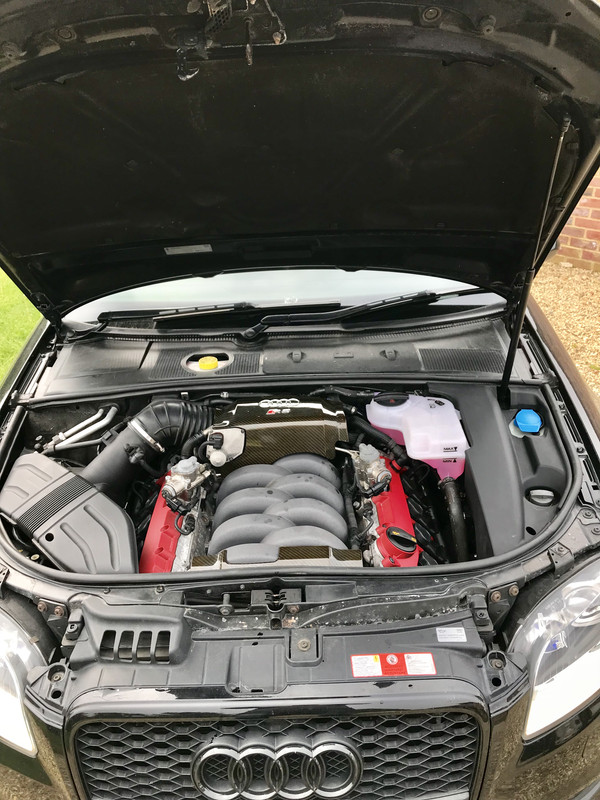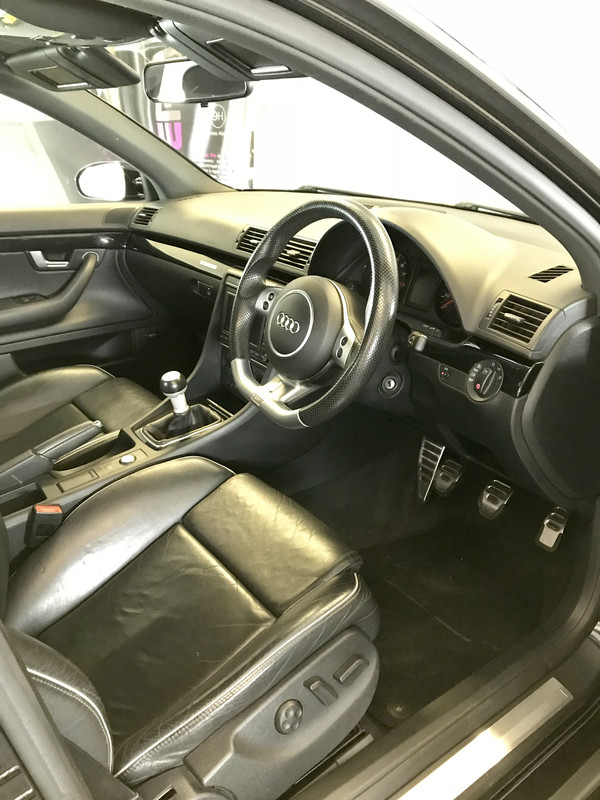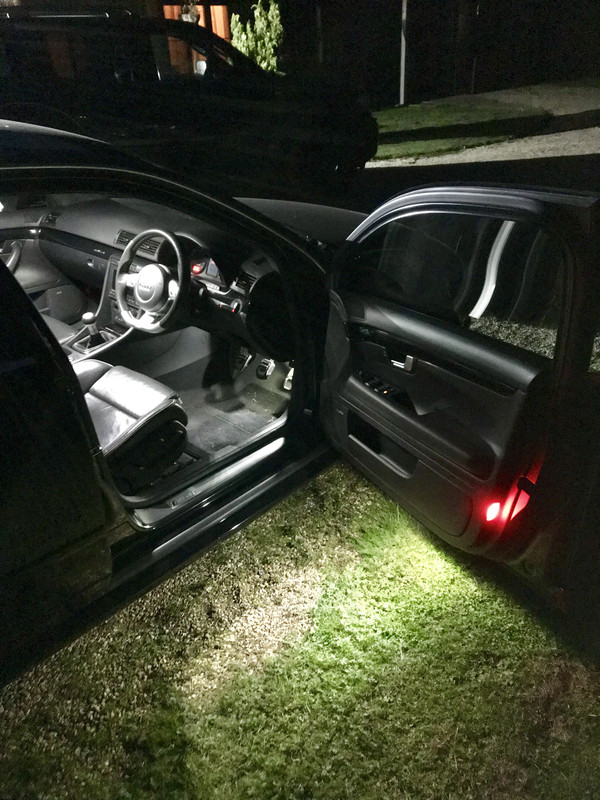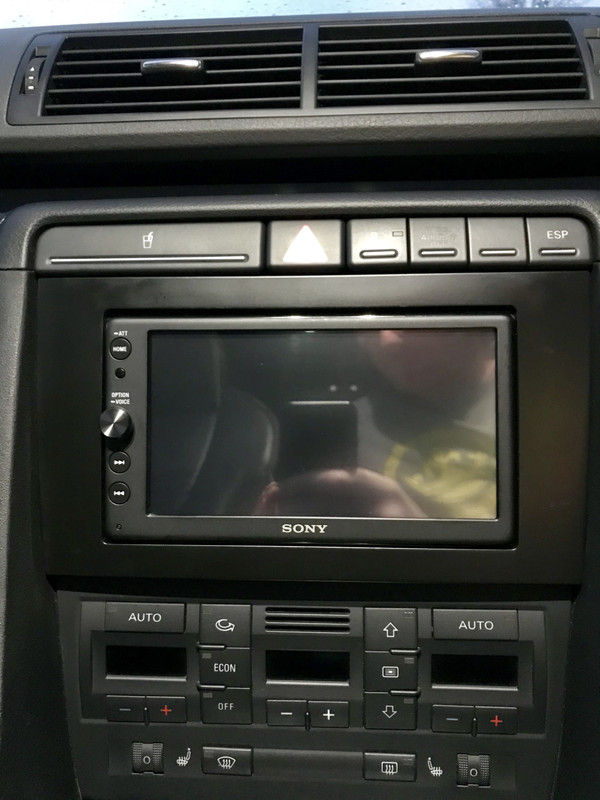 I have tried to be as honest as possible and I am happy to answer any questions or send any photos of paperwork or of the car. If you are interested, don't hesitate to give me a shout and we can talk. You can find my build thread on here which has everything in it from the day I bought it here…
viewtopic.php?t=129844
Cheers