I need some help
There's a fairly long story but I'll try keep it short. Took my car for a carbon clean, it ran the pre-clean dyno run fine, ran the post-clean dyno and test drive fine as well. The garage then go be to refit the undertrays and when reversing the car out, they reported "clutch failure". I then have a lot of back and forth trying to figure out what "clutch failure" meant.
Eventually I learn that the technician heard a lot of mechanical noise/grinding from the bell housing area, which they suspected was a clutch plate spring had broken and was dragging around the inside. They couldn't confirm without dropping the box. The car was undrivable.
I was suspicious and quite frankly couldn't justify their labour rates, especially quoting 15hours to remove and refit the gearbox, but they would cap at 10 or 12 hours as a good-will gesture... Yeah... Good one...
Cutting to the chase, I had the car recovered to another garage who were able to remove the gearbox, inspect the whole car and reported the issue with pictures in about 4 hours of them working on it.
Turns out the issue was a loose bolt rattling around in the bell housing, it doesn't belong in the bell housing and hasn't come from any clutch or gearbox components.
Which is where I need your help!
Can anyone identify this bolt or give an idea of where it might have come from, considering the car was fine up until the carbon clean? Should there be a bolt in the second picture at the back, which could have been dropped? These are the only pictures I have at the moment.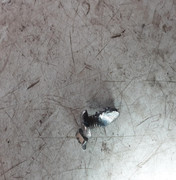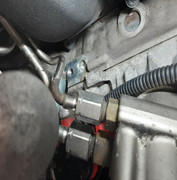 I'm hoping (unlikely) that I can build up a case and recoup some money for unnecessary work caused by negligence.
Any suggestions or theories welcome
Cheers, Al